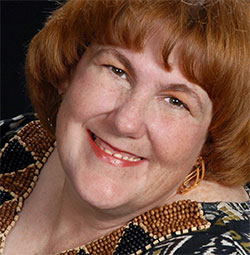 Welcome, I am Faye Gabrielse…
…and I am the designer and stained glass craftsman who created all the equine artglass you have been viewing on this site. I started out as a child loving horses, drawing horses and evidentially working with horses. I love the beauty, strength and motion of horses and when I started to hand-craft stained glass they were a favorite subject of mine. Lately I have been experimenting with putting a more artistic flair into my work, so I am working at creating abstracts, horses using color, wirework, beading, etc. I am pushing the boundaries with what can and cannot be done in creating horses in stained glass. I am putting the "Art" into my equine artglass and sharing it with you.
What horse experience do I have?
Other than just loving and drawing horses for many years, I have an Associate Degree in Equine Management and have worked in the horse industry for over five years. My degree was based on working with English, Western, Saddleseat, and Dressage horses. I have also worked with Paso Finos, Peruvian Pasos, and hitched up a few draft teams in my day. Because of this diverse background I have a good understanding of tack according to breed and style and an understanding of different breeds and how they should look. I try to capture the essence of each horse in breed, tack and standard.
What breeds do I love?
I don't really have a favorite breed, although, some breeds may appear more frequently in my work. From the fiery refinement of the Arabian to the gentle strength of the Belgian, there is much to love about every horse breed. What I do seek to do is to show the beauty of the breed, with tack, styling and movement. I have designed many breeds, including several specialty breeds (Norweign Fjord, Icelandtic, Paso Fino) and love the challenge of learning about a new breed and their personalities and bringing them out in a specialized piece made for you.
What riding styles do I love?
Although, I love English riding, I have ridden and trained in jumping, dressage, western, driving, a little saddleseat, and gaited riding. I have driven draft teams and ridden in local speed game shows. Each has it's own beauty and precision, and understanding the basics of your riding style helps me to make my pieces more creative and beautiful. From the high stepping "park"style horse to the high kinetic energy of a racehorse in full run, I love designing my unique equines.
Where do I work from?
I work out of a small stained glass studio in the basement of my home in Sheboygan, Wisconsin. Where the heck is that you ask?  Sheboygan is about 1 hour north of Milwaukee or 3 hours north of Chicago on Lake Michigan. I have a well equiped studio that includes a stock of hundreds of colors of glass, equipment and other items that I use to make my horses.
What is my stained glass experience level?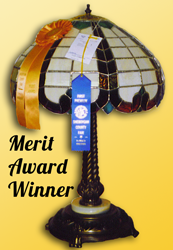 I am an disabled graphic artist who's hobby has been working in stained glass for the last 20 years.  I have made hundreds of pieces of stained glass, including Tiffany lamps, windows, window panels, cabinet doors, worked with bevels, fusing, kaleidoscopes and more. I have received many blue ribbons and several Merit Awards (the highest award for any craft at the fair) for my stained glass work at the largest county fair in the State of Wisconsin.   I love putting my experience into my first love of horses and combining it with my knowledge of stained glass to create the innovative designs that you have seen here on my portfolio site.